Pomôže vám cvičenie naozaj schudnúť?
Možno by vás to pri čítaní prvých riadkov tohto článku prekvapilo, ale toto už pravdepodobne pre vás tak "šokujúce" nebude.
Pravdou totiž je, že vplyv cvičenia na chudnutie či priberanie hmotnosti sa môže líšiť človek od človeka (43).
Hoci väčšina ľudí, ktorí cvičia budú z dlhodobého hľadiska úspešne chudnúť, u niektorých môže váha zostať na rovnakej úrovni alebo sa v niektorých prípadoch ešte dokonca zvýšiť (44).
Pravdou však je, že u týchto ľudí došlo k zvýšeniu hmotnosti hlavne vďaka nabratiu svalovej hmoty.
Jednoducho, keď porovnáte stravovanie a cvičenie, zmena stravovacieho režimu môže byť pre vaše chudnutie omnoho efektívnejšia ako cvičenie (45,46).
Avšak najviac efektívnou stratégiou stále zostáva kombinácia stravovania a cvičenia (47).
Vplyv cvičenia na ľudské telo sa môže veľmi individuálne líšiť. Niektorí ľudia úspešne schudnú, ďalší si svoju hmotnosť udržia a niektorí dokonca ešte priberú.
Ľudia, ktorí schudnú a svoju novú hmotnosť si aj udržia, veľmi veľa cvičia
Mnoho ľudí zabúda na to, že udržanie schudnutých kilogramov je náročné.
V skutočnosti niektoré štúdie ukazujú, že 85% ľudí, ktorí schudli nie sú schopní si svoju novú hmotnosť udržať (48).
Hlavným dôvodom je, že oni jednoducho neboli vzdelaní v tom, aby si svoju novú hmotnosť úspešne udržali natrvalo.
Je to aj váš problém?
Potom to môžete veľmi jednoducho napraviť, vďaka nášmu Nutrition Experts Klubu.
Štúdie u ľudí, ktorí schudli veľké množstvo kilogramov a svoju novú hmotnosť si následne aj úspešne udržali niekoľko rokov, ukázali, že títo ľudia mali tendenciu cvičiť až jednu hodinu denne.
Pri výbere pohybovej aktivity je najlepšou voľbou možnosť pohybu, ktorý vás bude baviť a ktorý dokážete ľahko zaradiť do vášho životného štýlu. Potom máte veľmi veľkú šancu, že si svoju novú hmotnosť aj dlhodobo udržíte.
Myslite teda na to, že ľudia ktorí úspešne schudli a dokázali svoju hmotnosť  taktiež aj dlhodobo udržať, cvičili až jednu hodinu denne.
Čo by ste si mali z tohto článku odniesť?
V tomto článku ste sa mohli dozvedieť, že ani rada "začni sa hýbať a schudneš" nemusí platiť úplne pre každého.
Každý z nás je naozaj jedinečná bytosť s jedinečným telom a preto "zaručené rady" nemusia vždy fungovať aj u každého.
Preto je dôležité myslieť na to, že pohyb je skvelý pre zdravie a chudnutie, ale ešte dôležitejší je správny stravovací režim.
Preto nezanedbávajte svoje stravovanie, aby ste zbytočne nezničili svoju veľkú drinu a námahu nesprávnymi stravovacími návykmi.
V prípade, že potrebujete poradiť s vaším stravovacím režimom alebo hľadáte odbornú pomoc, mrknite sa na náš Nutrition Experts Klub a taktiež sledujte náš  Facebook/NutritionExperts.sk, aby vám nič neuniklo 🙂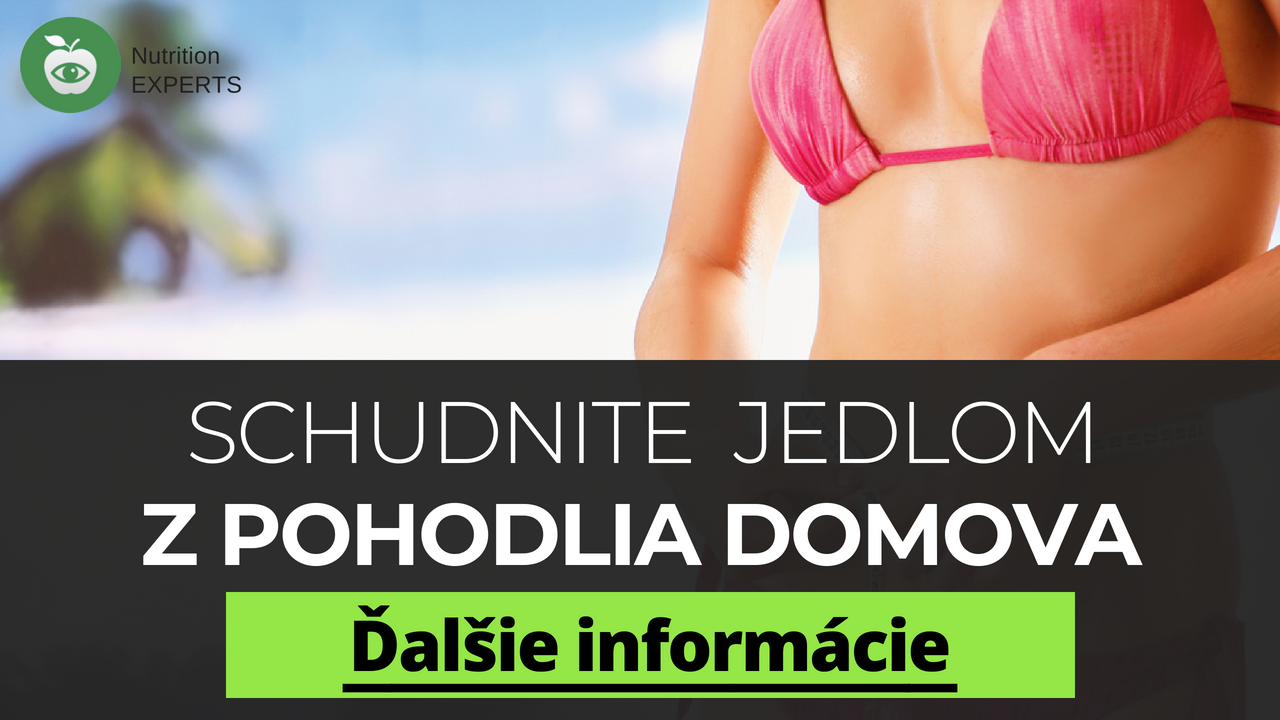 KLIKNITE TU A SCHUDNITE JEDLOM Z POHODLIA DOMOVA